Barrister Aloy Ejimakor, the Special Counsel to separatist leader, Nnamdi Kanu and the proscribed Indigenous People of Biafra (IPOB), on Tuesday said he has filed a suit against the Attorney-General of the Federation (AGF), Abubakar Malami over repeated claims by state actors that his client jumped bail back in 2017.
In the litigation filed at an Abia State High Court in Umuahia last Friday, sighted by POLITICS NIGERIA, Ejimakor argued that Malami's constant assertion that the IPOB leader jumped bail is "libelous and defamatory" because 'the Umuahia court already ruled' that Kanu didn't jump bail.
He stated that Malami or other FG representatives saying Kanu jumped bail "is highly prejudicial and injurious" to the detained separatist leader's pending court cases.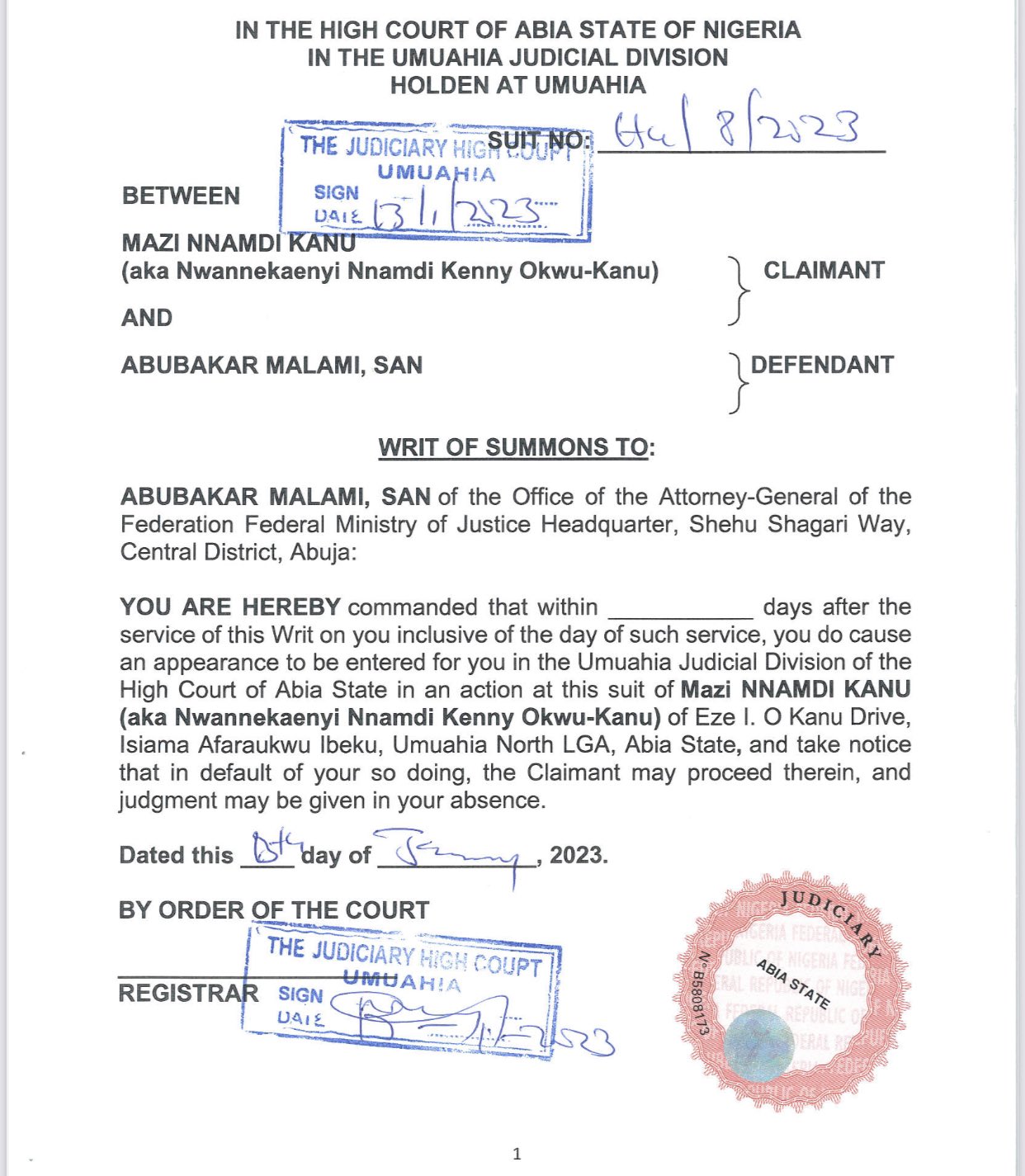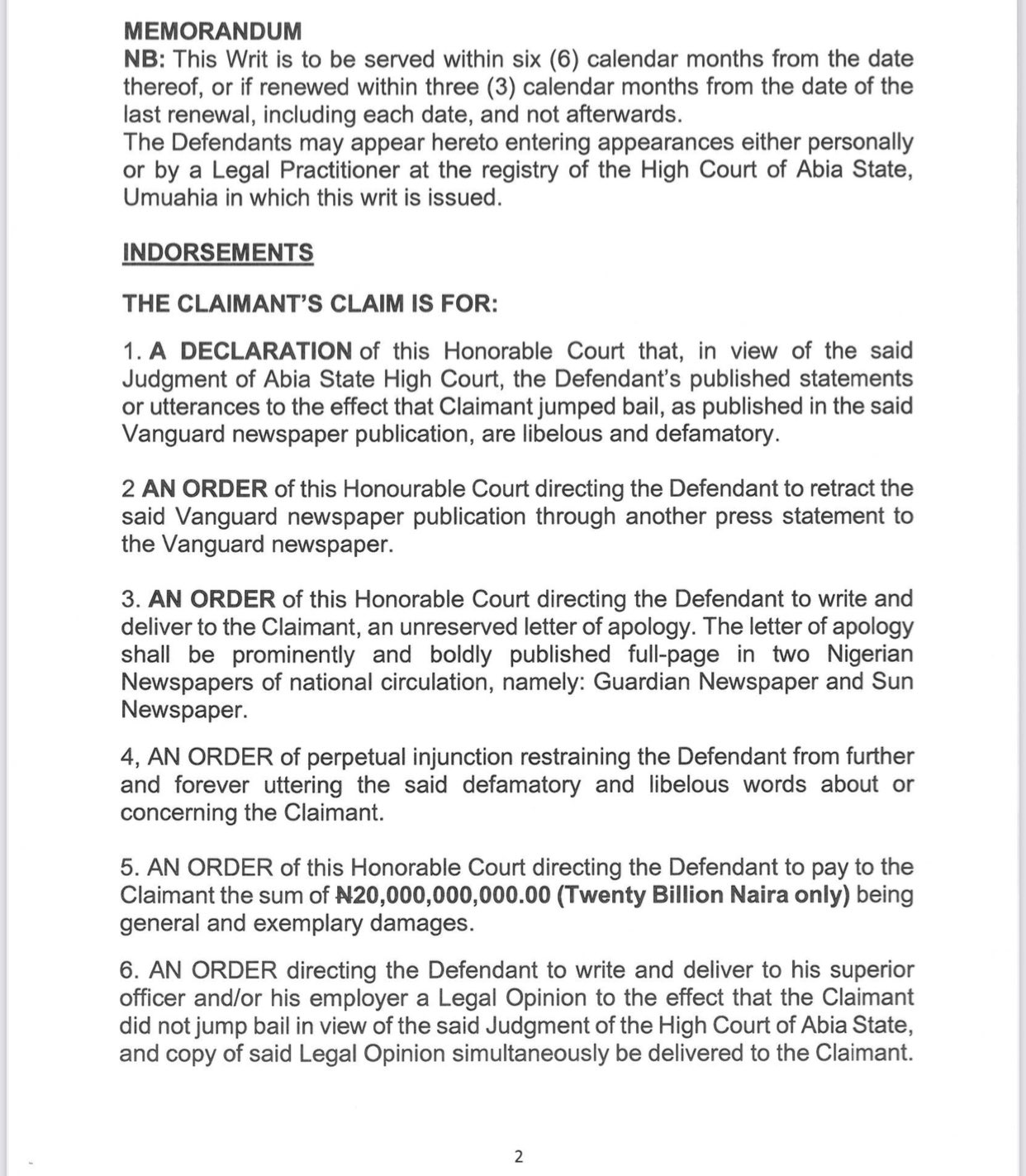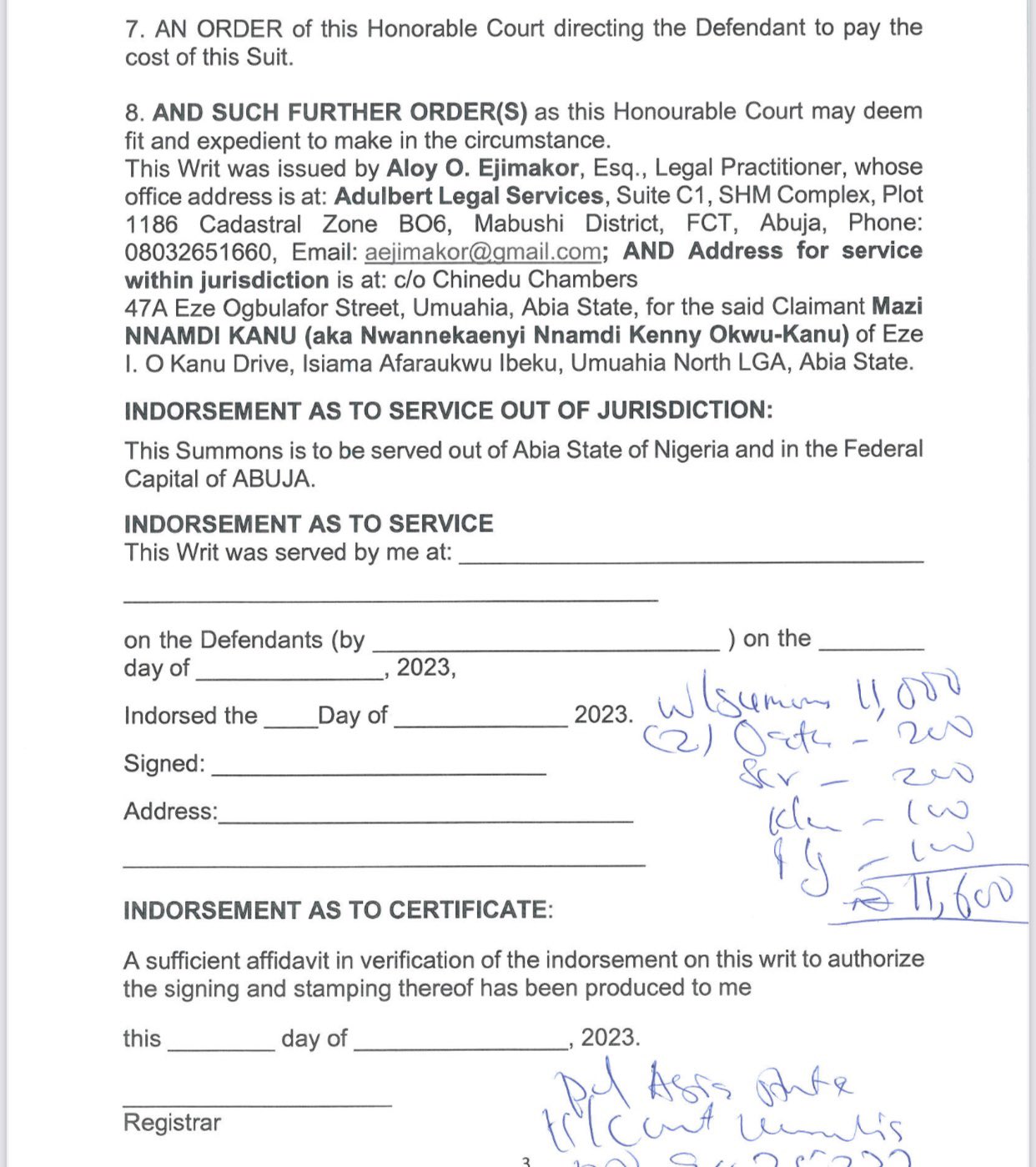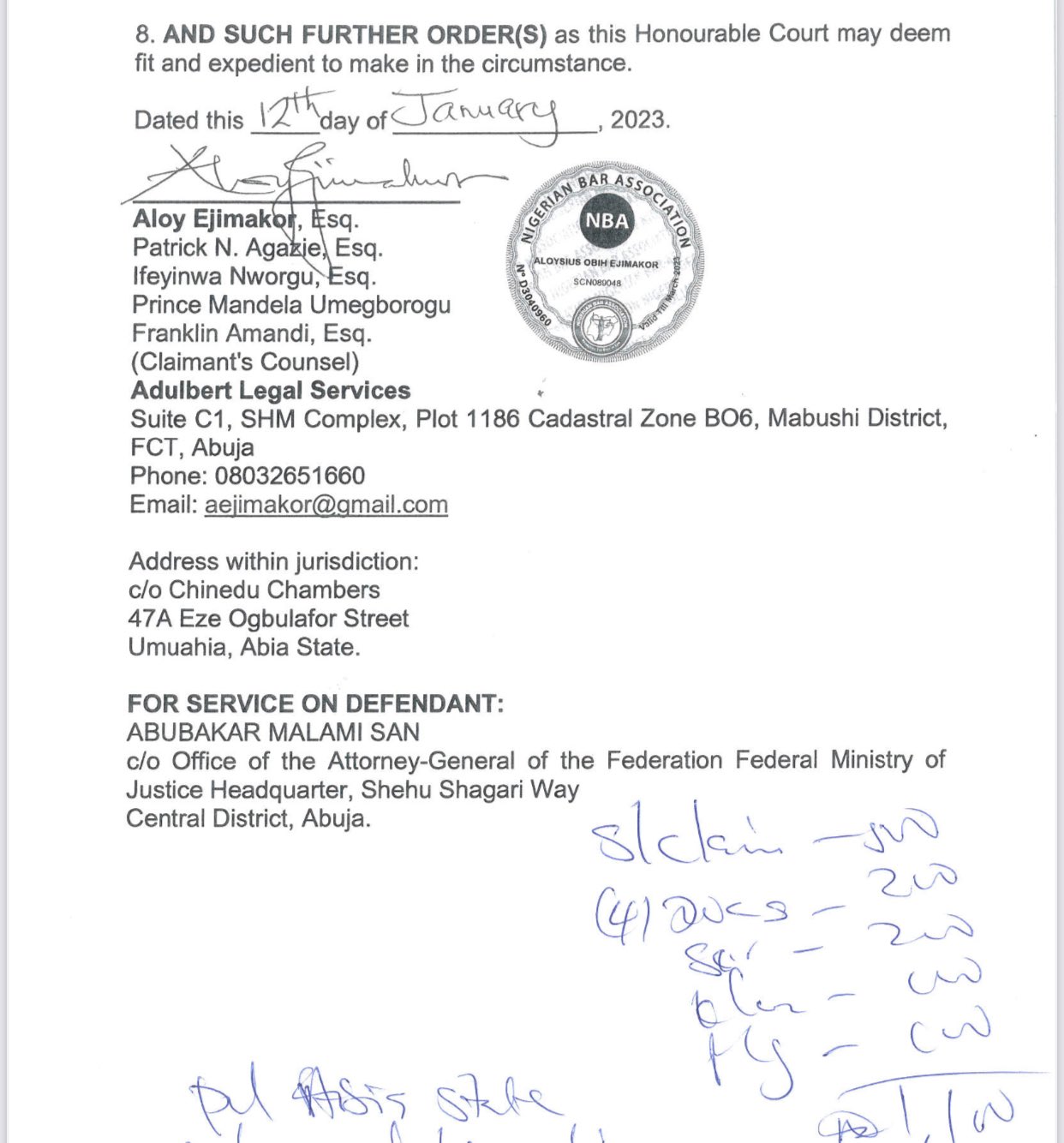 "Last week, I filed a Suit against AGF Malami to stop him from making any further defamatory publication that Onyendu #MNK (short form of Mazi Nnamdi Kanu) jumped bail.
"Such publication is highly prejudicial and injurious to MNK's other cases pending in various courts. It has to stop!" Ejimakor wrote on his known Twitter handle with accompanying documents.