Adetokunbo Ogundeyin graduated from the University of Lagos as a chemical engineer. He later moved to Kuwait, where he used to be a cleaner before he moved back to Nigeria to set up a armour protection producing firm.
His company made the "ara" an MRAP which most west African countries are requesting to streghting their military.. During an interview with the engineer, he shower praises on his school UNILAG claiming that the school is the best in the world.
VIDEO: Click image to watch
The ARA or THUNDER which was named in a Yoruba name of thunder is a Mine Resistant Ambush Protected (MRAP) vehicle created to proffer topmost protection for high degree threats. Combining series of current technology the "ARA" is a mission adaptive vehicle that provides superior crew protection and offensive ability.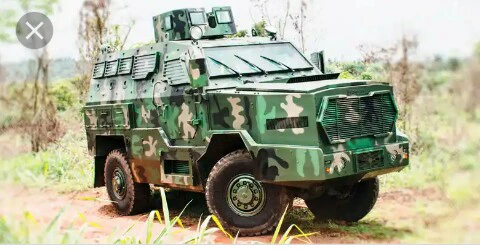 The ARA is integrated with a fully independent suspension system that will add a boost to our military.
The independent suspension provides controlled and superior mobility for off-road conditions.
The ARA's traction and small turning circle gives it superior maneuverability through narrow roads.
This capability combined with a powerful 400HP Cumins engine with Allison transmission provides the ARA MRAP the ability to deal with extremely rough terrain effortlessly.
More Photos: